What is Naturally High?
Mellow your mind * Honor your body * Brighten your energy * Boost your happiness
Naturally High is a four-week meditation program designed to elevate four key areas of your life: mind, body, energy, emotions.
In Naturally High I share my favorite meditation creations plus my best tips, specifically designed to get you feeling like your old self again, but with an extra glow. Because that's how I usually feel after these meditations – – naturally high! No chocolate or wine needed! 😉
Why I created this program…
Let's face it, many people these days feel like they have too much on their plates and not enough time in the day. Reconnecting with mind, body and spirit feels like a luxury not a reality.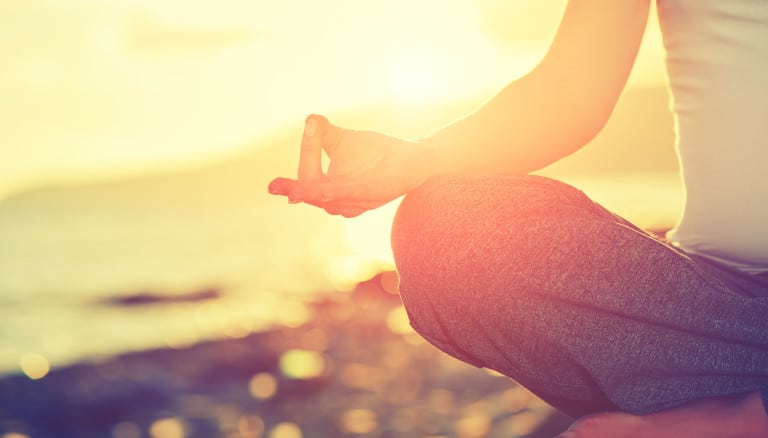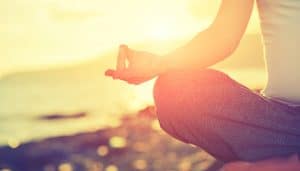 Which is why I believe meditation is not an option these days, just ask my clients! Not only are there dozens of benefits from it (promotes a sense of well-being, inner peace, stability and calm, develops intuition, releases reactions, unconscious habits, subconscious fears and blocks, improves effectiveness, promotes clarity of mind and mental awareness, and much more), but also it's an incredibly effective way of managing today's hectic and stressful lifestyles.
Meditation, as you'll read below, has had such a profound impact on my life, I want to share it with any many people as possible in a way that's understandable and accessible. I've specifically created the meditations in Naturally High so that within a matter of minutes you'll feel lighter, happier and re-connected. Plus, with my straightforward guidance, you won't be stuck like I was, wondering…is it working? Am I doing it right? Additionally, you'll create space to release whatever is holding you back or weighing you down. Yogi Bhajan says it's like cleaning the garbage from our minds, and that's often what it feels like for me. Who doesn't need some of that?!
My Meditation Story…
But before I share the specifics of the program, let me share a little about why I'm so passionate about meditation. At 29 I was an avid exerciser, which is how I managed my anxiety…until I had an accident and broke a bone in my neck. Because of limitations (picture giant neck brace), I couldn't bathe myself, put on my makeup, do my hair, or exercise. (A crushing blow for an anxious, makeup-loving athlete.) I felt like a maniac, and I'm pretty sure I behaved like one too! I felt scared, moody, crazy and helpless. How was I going to get through it???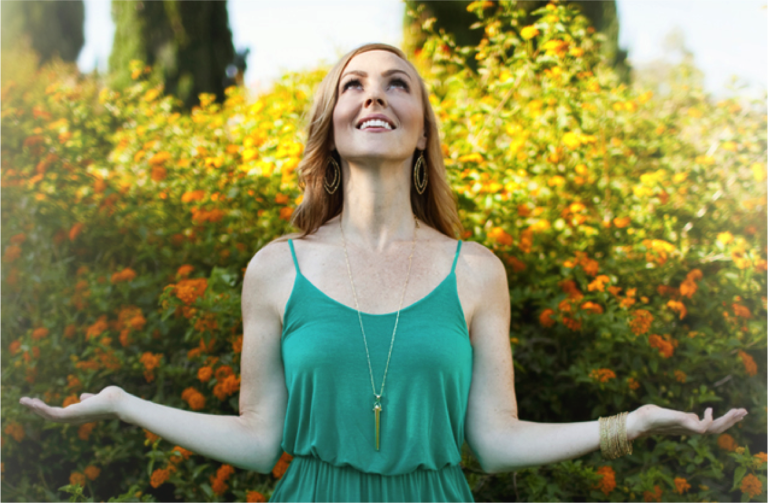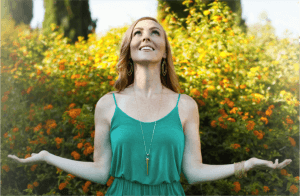 Then a little voice in me whispered, try meditation. A few clicks on Amazon and I was ready to go, opening to a book chapter titled "Naked Sound Meditation." My mind exploded with judgments (Naked?! Ha! I knew it! Meditation is for freaks!) and visions (Hmm…naked…with just my neck immobilizer on?!! No freaking way.). After those and about 30 other judgmental thoughts raced through my mind, I finally read the explanation. The author did not mean get physically naked. Once I stopped laughing, I started meditating.
Within a week or so, the most hellish experience of my life became the most peaceful experience of my life. Thanks to meditation. Not only did it save me in that situation, but it also became a cherished space and resource in my life.
It is rare for me for a day to pass without meditating. The difference internally is undeniable. No more constant anxiety, much more happiness. Even if it's a few minutes in a day, it helps me feel connected, grounded and sane. On those rare days that my anxiety starts getting the best of me, I feel reassured knowing I have a tool to naturally release it within minutes.
Ten years later…I'm such a believer in its ability to change lives that I now teach it in groups and privately. I know that meditation is for everyone. You don't need to be a yogi or be into spirituality to benefit from meditating. You can be you – just as you are right now – and benefit from meditation.
What is included in this program?
Lifetime access to each of the following, delivered by email once per week over four weeks:

Inspirational video (5 min) (4 total)
Fully guided meditations (10-20 min) (4 total)
Related mindfulness practice for outside of the meditation (4 total)

Weekly tips to help you get started and keep you motivated. Plus I break down some of the mysteries of meditation. For example, am I doing it right?

The best part!!! Access to the Naturally High Facebook group where you can share your experiences or have direct access to me to ask any questions you may have. You won't be stuck wondering if you're doing it correctly! And, honestly, starting and maintaining a new habit isn't easy! Community and support are the best ways to ensure new habits are built and change is sustained!
Finally, in the tips and in the meditations you'll hear

practical language

. I break it down so that you can feel inspired but also understand what the heck I'm talking about! No "picture your thoughts as clouds passing by in your mind" kind of talk. Real talk to get you feeling really HAPPY.
You'll love this program if…
You want even more happiness in your life
You want to feel more peaceful and calm internally
You want to experience less mind racing
You want to experience more energy
You want a healthy way to feel "high"
You enjoy guided meditations
You want to learn more about meditation
You're interested in mediation but aren't sure how to get started or how to do it
You love meditating and want some new guided ones!
What can you expect by the end of the program?
While I can't guarantee exactly how you will feel after this program, as that's specific to each individual, I can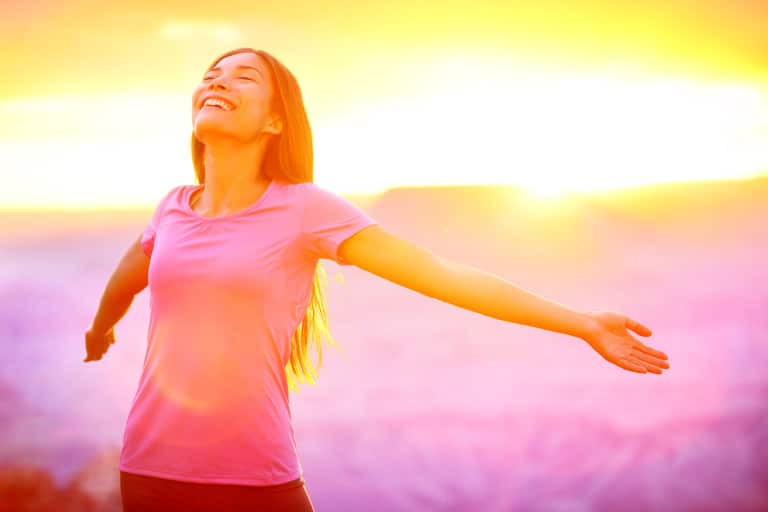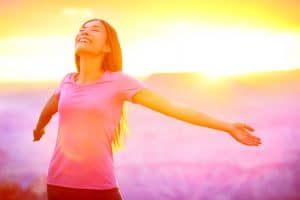 guarantee that if you do the videos, meditations and mindset practices, you will feel a positive shift internally and an elevation in your life overall.
In addition to having a solid understanding of meditation and a solid meditation practice, you will also have an understanding of how to apply the mindfulness principles of meditation in your everyday life, outside of meditation. (That one took me years to figure out!)
You will also have four meditations that you can use for the rest of your life. Next time you feel stressed, or need a vehicle to help you unwind, you will have several new ones in your toolbox.
What's people are saying about my meditations:
One of my favorite things about teaching meditation is seeing the awesome shifts that people experience as they dive into their meditation practice. Here are what a few of my clients have to say…
I was an intermittent meditator until I started working with Molly. Part of what kept me from creating a daily routine was that I had trouble finding guided mediations that I liked and it was always a little overwhelming to search for them because there are thousands out there! Whenever I did meditate I always questioned if I was doing it right and just wasn't feeling like I was getting great value about of it. Molly helped me feel at ease about meditating. One of the things that I love about her style of teaching is that she's a real person about it, she's very candid and that really helps me not take myself so seriously and get into a mental space so that I can meditate. She challenged me to do it for 21 days to really start to create a routine and to build upon the benefits of each day. Now I can't go a day without doing it! The most apparent thing that I've noticed since Molly encouraged me to start my meditation is how much more quiet my mind is. I used to experience racing thoughts all the time, which I chalked up to my Type A personality, but now I know what it's like to live in a more peaceful mind. I'm even more productive because of it. I would consider myself an optimist but now my outlook on life is even more positive than it used to be and I don't sweat the small stuff anymore. As a Functional Diagnostic Health Coach I know the importance of looking at your whole self to improve your health, and working with Molly has solidified that thought even more so. I encourage my clients to work with her too because she is such as expert at what she does!
Jenn Malecha, Functional Diagnostic Health Coach & Personal Trainer (www.mytravelfit.com)
Molly has a way of guiding you through an amazing meditation. When I receive them in my inbox, put my headphones on I melt immediately! Her meditations are easy to follow and bring exactly what you need at that moment. If you are brand new to meditation or you have been meditating for a while, you will love Molly's style and what she leaves you with. Your soul will thank you!
Samantha Salizar
I highly recommend all the programs that Molly offers. I have learned so much about myself, how to process emotions and most importantly for me was how to become less stressed. The positive energy I now have within me and around me has been a huge change, and I am enjoying life more! A big part of the shift I feel is because of the meditations I learned in this and her other programs (Manifesting Meetings and Wild Light Warrior).
Kelly Jackson
Ready to get naturally high? Enroll today!
If you feel like you want a tool in your toolbox that brightens your mood and elevates your well-being within a few minutes, sign up and get started today!
As soon as you complete the two-step registration process, you will have instant access to the program.