Even though my eating supported my health, I was still loading my system with ingredients that are known to negatively affect hormones (weight + fertility), autoimmune health, and are linked to certain diseases. How? Through my body lotions and beauty products. Being a libra (beauty lover), it was challenging finding safer, clean cosmetics and skin care products that actually work. I wasn't willing to sacrifice performance.
So, for the last couple of years, I've spent time and money replacing the old harmful products, one at a time, for clean ones I love. It started while healing my thyroid (Hashimoto's), but it became especially important to me during our fertility journey, pregnancy and now breast feeding. As autoimmune disease is genetic, I wanted to make choices that gave my daughter the best chance of having a healthy immune system.
Below I'm sharing 8 of my absolute favorites (I've tried dozens), including: 2 body lotions, serum, sunscreen, peel, cleansing balm, deodorant, and what I refer to as an all-natural face lift. (I'll put my favorite face creams and make-up in a separate blog if you're interested!).
Here are my favs, and below are some free gift and sample info…
Lavish Ultra Rich Body Butter by Ever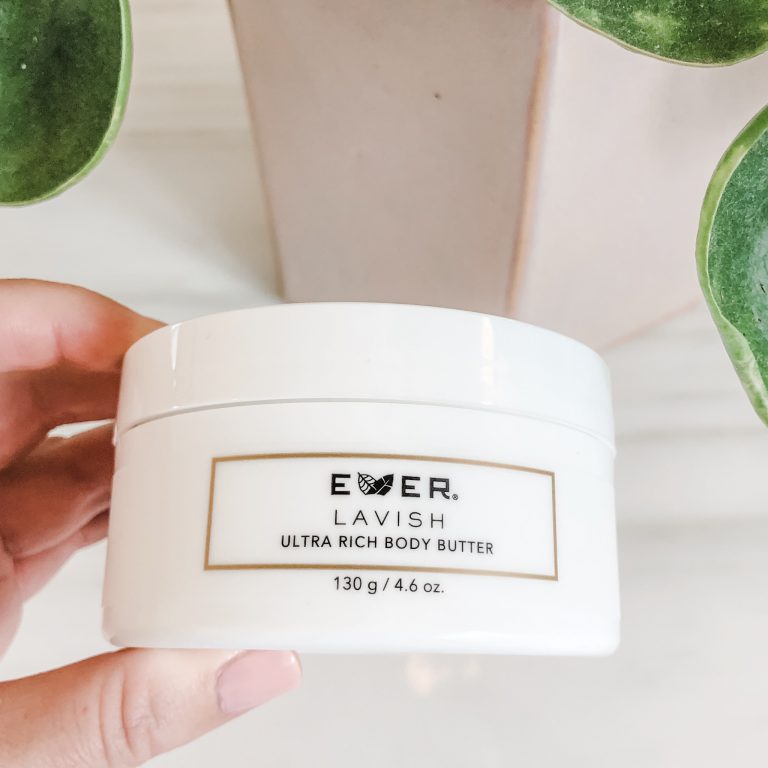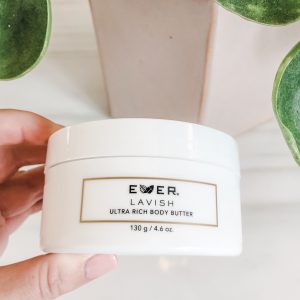 I wish I had this amazing body butter when I was experiencing dry skin from thyroid issues! When I started using it, originally just on my chest area, my esthetician noticed improvement! Fortunately, when my skin got super dry during my pregnancy, this body butter saved the day. AND, I didn't get stretch marks! Unlike many other heavy creams I've tried, this 2017 Allure Best of Beauty Award Winner absorbs super quickly! It's full of nourishing ingredients, like superfruit antioxidants and jojoba oil.
Hydrating Body Lotion, Citrus Mimosa by Beautycounter
This is my warmer weather lotion. It's lightweight, smells so refreshing, absorbs quickly, and contains moisturizing blend of marula, mongongo, and safflower seed oils, plus shea and jojoba butters. It's also rich in antioxidants and amino and fatty acids.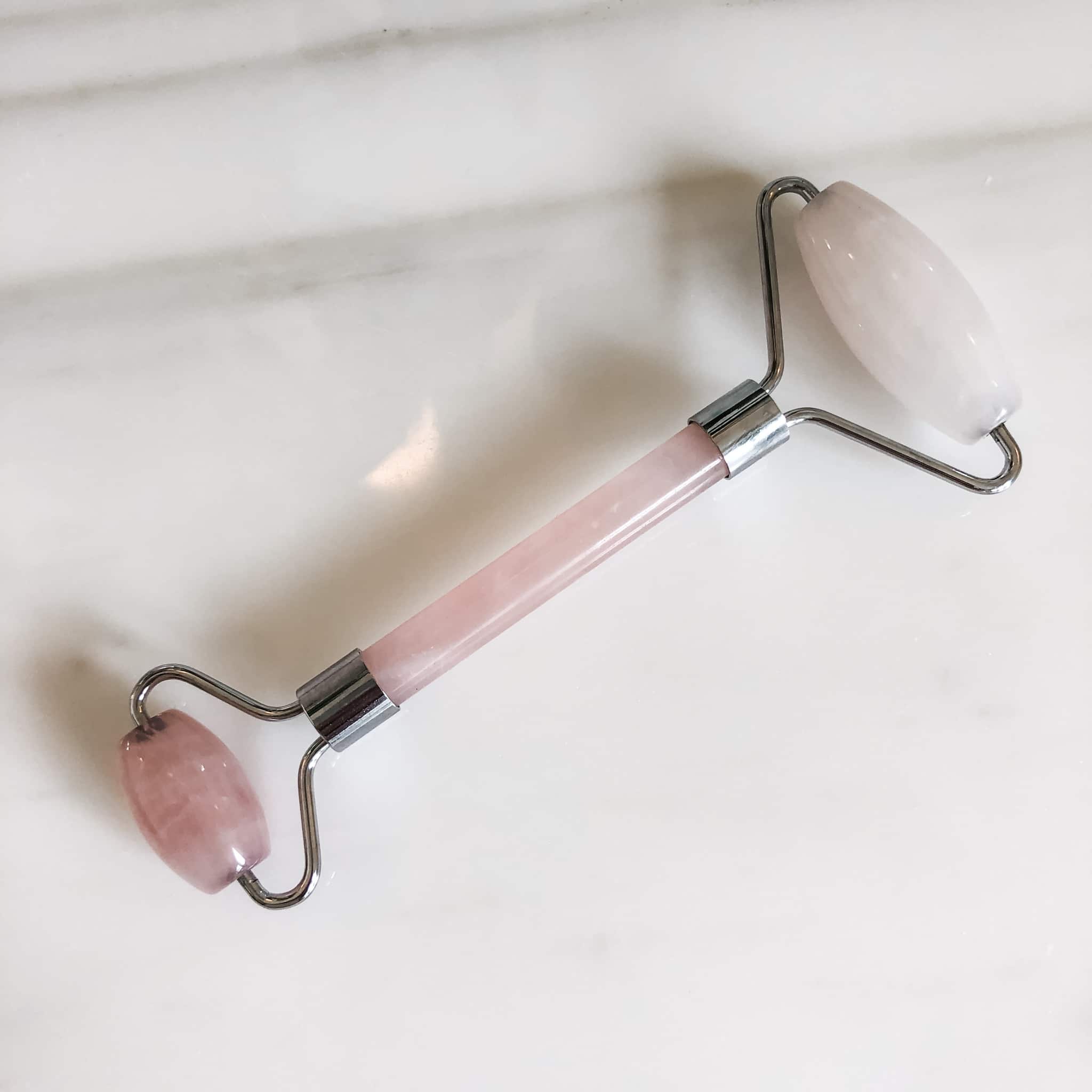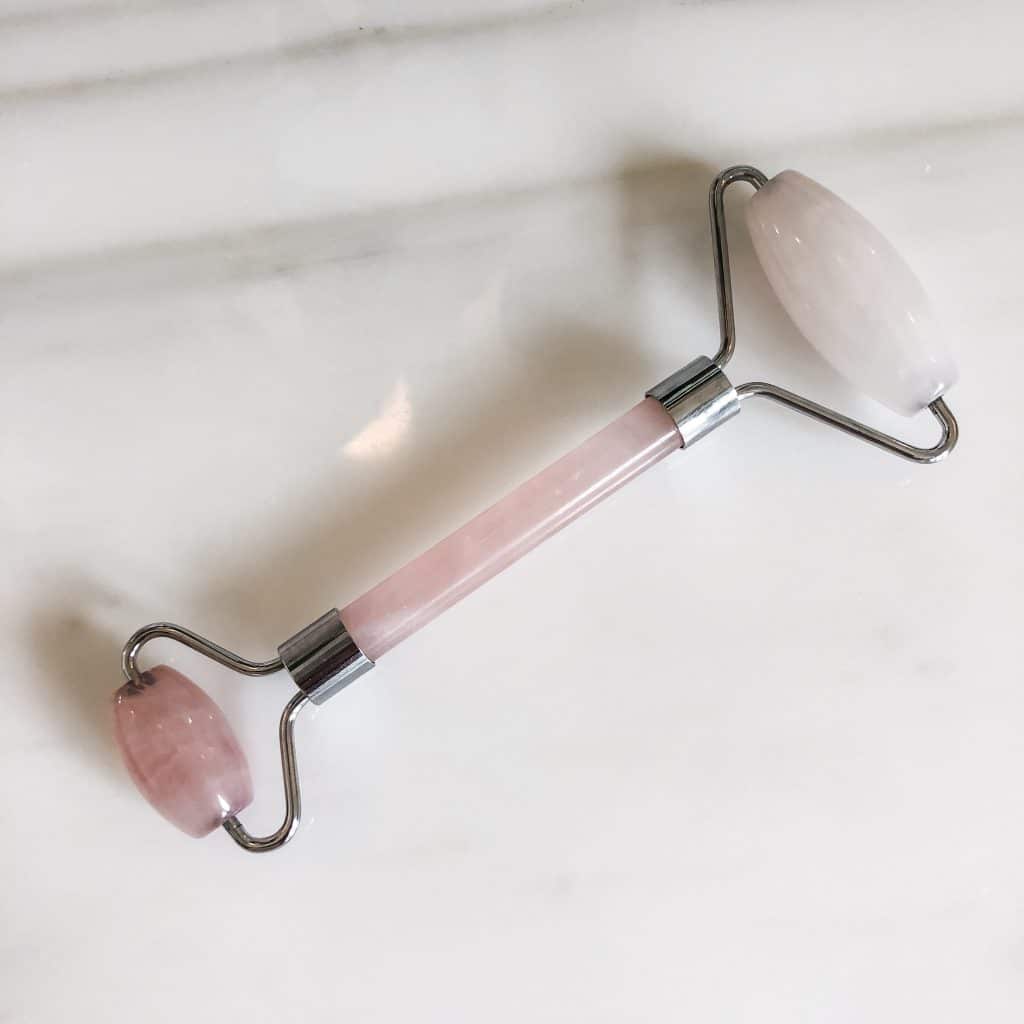 I call this my all-natural face lift. I had given these as gifts but didn't actually try one until I received one from my friend. THEY WORK. I used to do face cupping, and I found this little tool to be as effective and less time consuming (only a minute or two). If your face feels puffy or inflamed, because of a health issue or a dirty martini ;-), you will see a difference after you roll this little beauty on your face. It was a beauty life-saver during my pregnancy! Just roll after you apply some serum and watch the magic happen! Mine was from Anthropologie, but you can buy them on Amazon too!
Cleansing Balm by Beautycounter
I love cleaning my face at night, thanks to this amazing balm! I warm it in my hands, rub it all over my face, and wash off with a warm cloth. It removes make up, dirt etc., and leaves your skin feeling amazing! According to Beautycounter, it hydrates with nutrient-rich raspberry and cranberry seed oils and promotes a brighter complexion with radiance-boosting vitamin C.
Countermatch Intense Moisture Serum by Beautycounter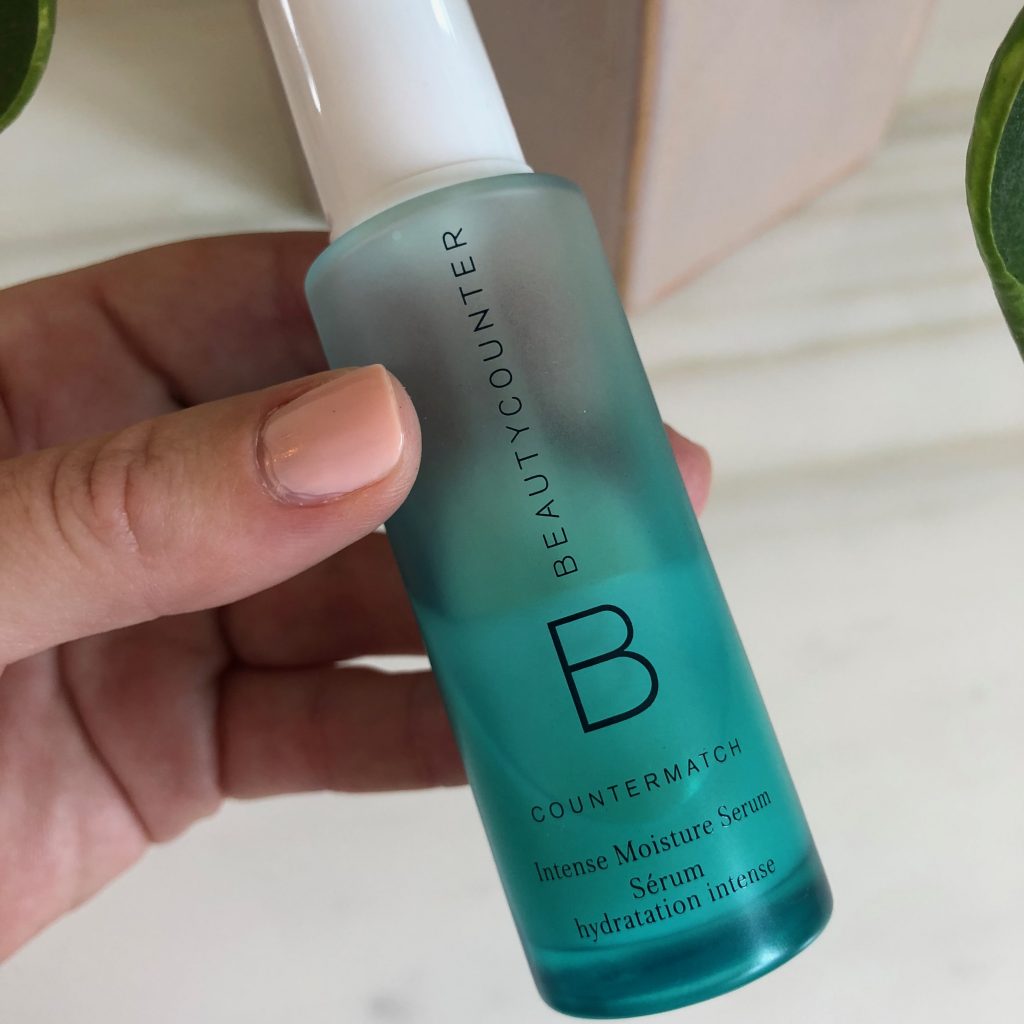 Probably the sagest advice my estitician gave me was to use serum under my facial moisturizer as it helps the moisturizer do its job. She was right! This intensely moisturizing age-preventing serum is filled with two forms of hyaluronic acid and vitamins C and E. Try it a few times and notice that your skin feels amazing. (I made the mistake of thinking my skin should feel amazing once the serum was applied, forgetting what I learned from my estitician.) Bonus: This little gem is 1/2 the price of other clean beauty hyaluronic serums I've tried and works as good if not better!
Mineral Sunscreen Lotion SPF 30 by Beautycounter 
The first time I tried this 2018 Allure Best of Beauty Award Winner I kept feeling my skin, wondering what lotion I used that made it feel so soft (still recovering from pregnancy brain lol). Then I realized it was the sunscreen! I used to use and love the Rodan and Fields Essentials Sunscreen, and it took a long time to find a safer beauty sunscreen that had a similar lotion feel that absorbed easily into the skin, without the gnarly ingredients! THIS IS IT! This is formulated with non-nano zinc oxide, a physical, mineral sun protection technology that bounces the sun's rays away from the skin. 
Overnight Resurfacing Peel by Beautycounter
This is called a peel, but really you leave it on overnight and let it do its magic. And magic it is! I noticed a big difference in my skin after using this! It helped calm down the dark spots from my pregnancy and gave me a new glow. I even received comments from other people – that's when you really know there's a difference in your skin! It's formulated with 15 botanically-derived acids but does not include the synthetic fragrances, PEGs, and formaldehyde-based preservatives commonly found in peels.
Pits matter, people! 🙂  I don't know about you, but given the proximity of our armpits to our breasts and heart, I'm not messing around with chemical-laden deodorants.
Nobody told me that you sweat like crazy for a while after you give birth, which doesn't smell like roses. 🙂 I was wildly unprepared, and in the past could kind of use any natural deodorant as I didn't need much help. Buuut, that all changed once I had my daughter. I found this to be the most effective of any brands I've tried over the last several years. I like the lemongrass, but they have many options including unscented. Using this link will give you access to a 10% off coupon. 
Don't miss out on gifts and freebies…
You'll notice I listed products from many different brands above, as my commitment to you is to share the best products I experience! But, somewhere along the way of upping my clean beauty game, I became super passionate about being involved in changing this highly unregulated field.
My hope is that by the time my daughter is ready to wear make-up, the only products available are clean ones.
For that reason, and because I love their products, I decided to partner with Beautycounter. I love the advocacy work they are doing to make the whole beauty industry safer.
The links above are directed to my Beautycounter page (Molly Ferguson), and I will be offering free gifts and samples for subscribers on my email list and for those who purchase any products through me. (Click here to join the list!) Otherwise, I'll continue sharing products I love, from brands I love, right here on the blog! 
Let me know if you try any of these and how you like them!