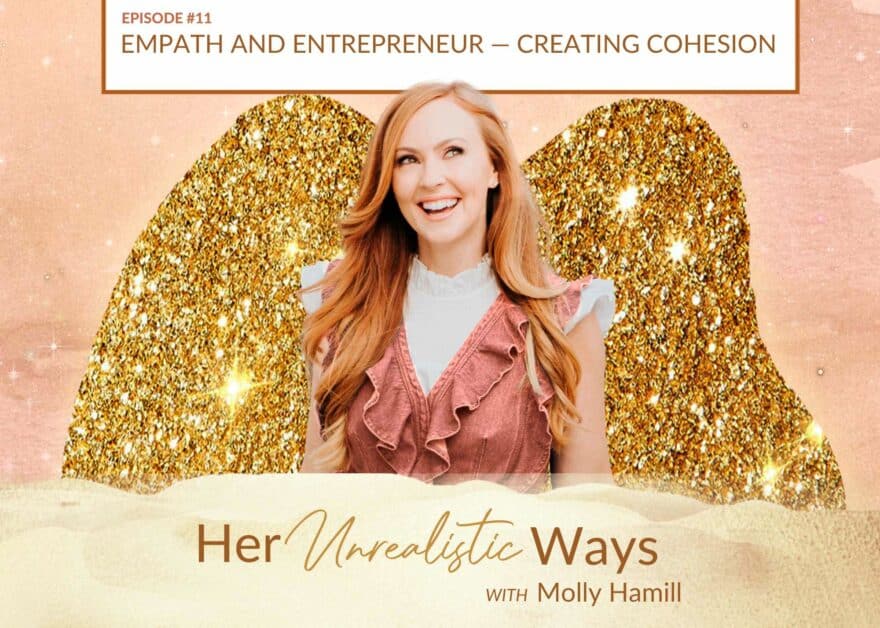 LISTEN ON APPLE  LISTEN ON SPOTIFY  LISTEN ON GOOGLE  LISTEN ON STITCHER
Being an empath entrepreneur comes with many gifts, but it can also create challenges and blocks if you don't know how to utilize it to your highest potential.
In this quickie episode, I'll share the #1 reason why empaths often get tripped up in entrepreneurship and how you can create more separation between business and self to create cohesion between these opposite energies. 
If you're an empath entrepreneur, where do you most often get tripped up in your business leadership? If this episode lands for you, let me know by rating and leaving a review on Apple Podcasts, or connect with me on Instagram at @mollyhamill! 
Key Moments:
The intuitive gifts of empaths [1:04]

Where empath entrepreneurs get tripped up most [3:14]

Empath Entrepreneur vulnerability  [4:04]

Separating self and business [5:25]

Releasing empathic blocks for balance  [8:50]
Connect with me on Instagram: @mollyhamill
Check out my offerings: www.mollyhamill.com