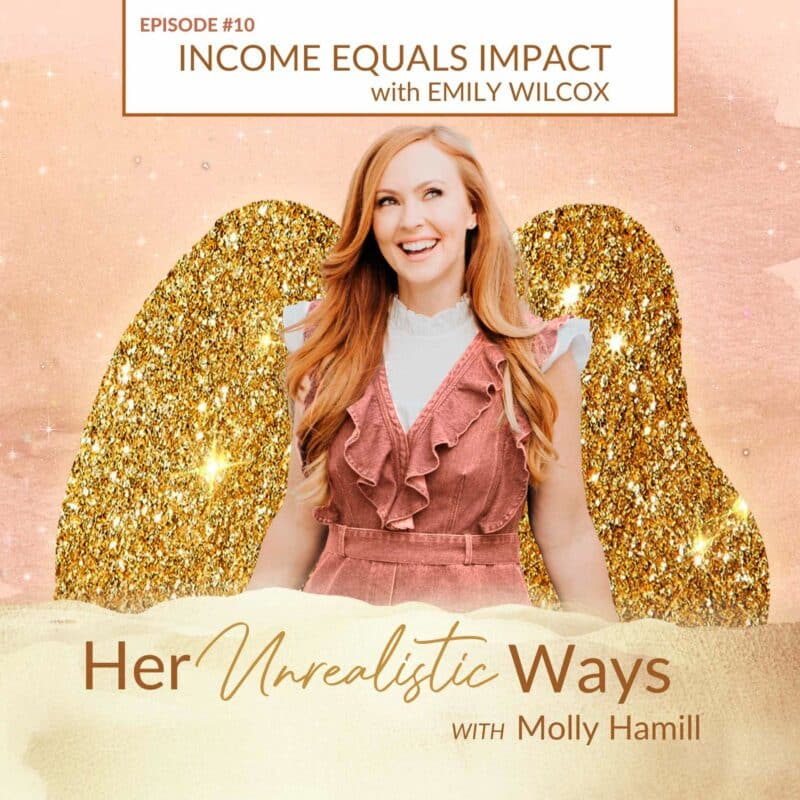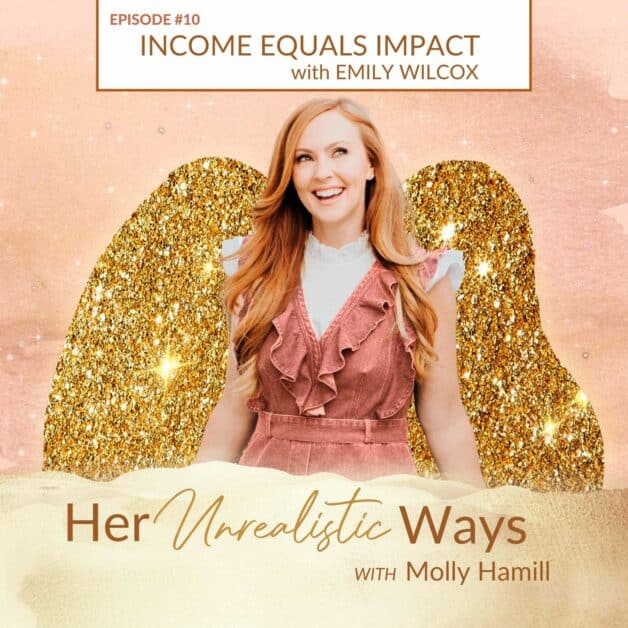 LISTEN ON APPLE  LISTEN ON SPOTIFY  LISTEN ON GOOGLE  LISTEN ON STITCHER
This week, I'm sitting down with my friend and business mentor, Emily Wilcox, to talk with you all about income, money wounds and the limiting beliefs we often hold around making more money as entrepreneurs. 
Emily has built multiple 7-figure businesses after leaving a successful pharmaceutical sales career. Now, she teaches women how to unchain themselves from the guilt, shame, and feelings of unworthiness that can come with making more money.  
But, it doesn't have to be that way! In this episode, we'll talk about how to find new and powerful ways to relate more positively with money, and how to break away from the old idea that working hard is the only way to generate more wealth.

If you're ready to get unstuck from old money wounds and shift your perspective around wealth, tune in for this impactful episode.
Key Moments:
Do we need more structure, or more flow to be consistent? [3:12]

Knowing what's in alignment to alleviate struggle [7:27]

Finding deeper understanding for others with Human Design  [15:09]

What our Human Design tells us about discipline [17:04]

The 70/30 split of global motivation [21:41]

Learning to live in your design [28:16]

Where are you forcing motivation and discipline? [33:30]
Connect with me on Instagram: @mollyhamill
Check out my offerings: www.mollyhamill.com
About Emily:
Emily Wilcox is a crystal loving, coffee drinking, money magnetizer and business coach.
Emily's mission is to help female entrepreneurs uncover their money wounds and heal them in community, so that more money flows to embodied women & collectively up levels the planet.
After building two 7-figure businesses in the masculine energy of hustle & grind, Emily decided to ditch the belief that it had to be hard. She put those businesses in the hands of her capable team so she could dive deeper and amplify what she truly loves: the inner work. She uses energetics, woo woo, and a sprinkle of strategy to help women call in more money, joy, ease, and play.
Connect with Emily:
Instagram: @em.makes.money
Website: https://www.emilywilcox.com/
Facebook: https://www.facebook.com/emilyjwilcox1
Podcast: The Em Makes Money Show
Free Money Wounds Quiz