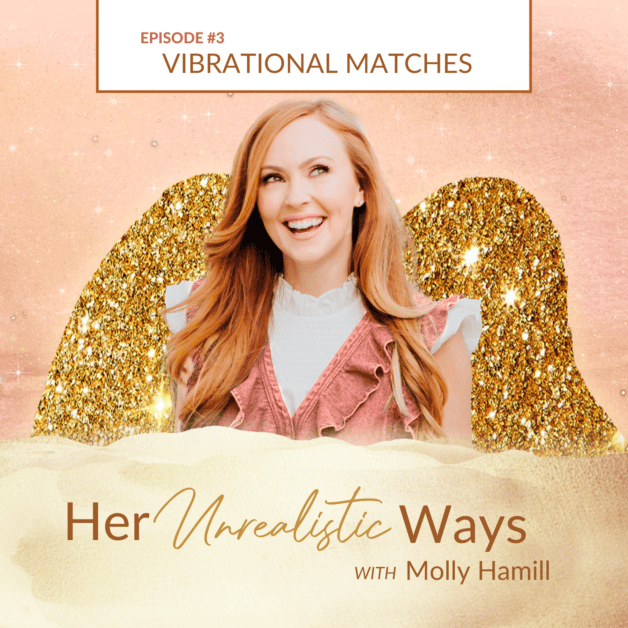 Listen to the full episode on:
LISTEN ON APPLE  LISTEN ON SPOTIFY  LISTEN ON GOOGLE  LISTEN ON STITCHER
Today, my inner nerd is so excited to chat with you about the concept of vibrational matches and how to detect funky energetics that are blocking greater flow in your business and life. 
Energy is everything. And everything has an energetic match. On the other side of funky energetics is clarity and flow. 
I believe we need to stop forcing high-vibe all the time. Behind the block you're experiencing is probably some high-vibe awesomeness, just waiting to emerge. And it will be experienced and realized by moving through some of the low vibe things you don't want to deal with. 
In this episode I'm sharing 3 ways we create funky energy (aka blocks), specific to entrepreneurs, but you can apply it to any area of your life. I will also share some secrets from my entrepreneur energetics sessions that will teach you how to share authentically, even if it's not from a place of high-vibe possible vibration.
Key Moments:
How I first learned about vibrational matches [1:19]

Where are you forcing high-vibe? [3:00]

Authenticity is its own frequency [11:11]

Detecting energy leaks [13:29]

Own your authority and what feels aligned for you [17:33]

Releasing stuck energy through awareness [18:08]