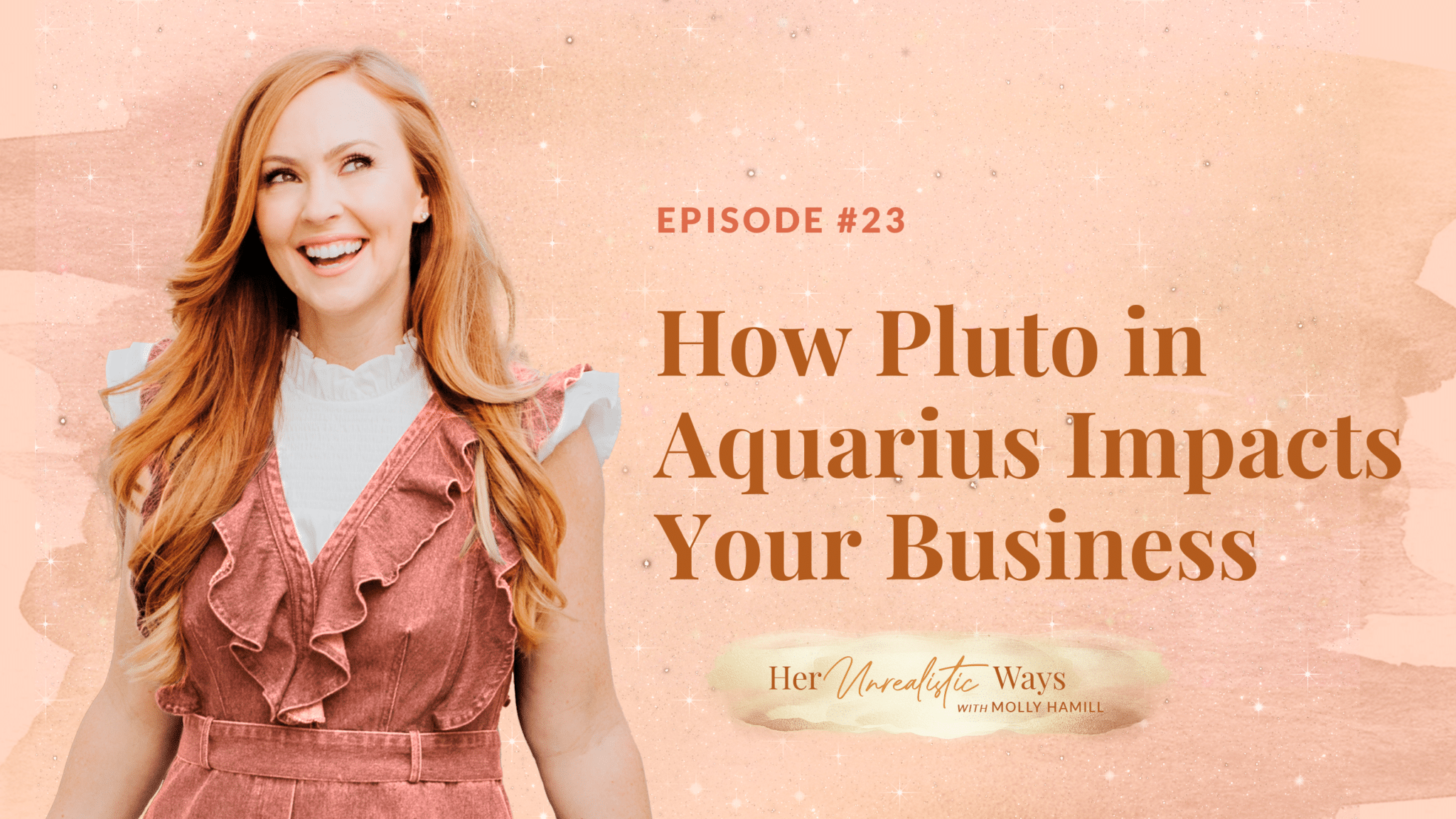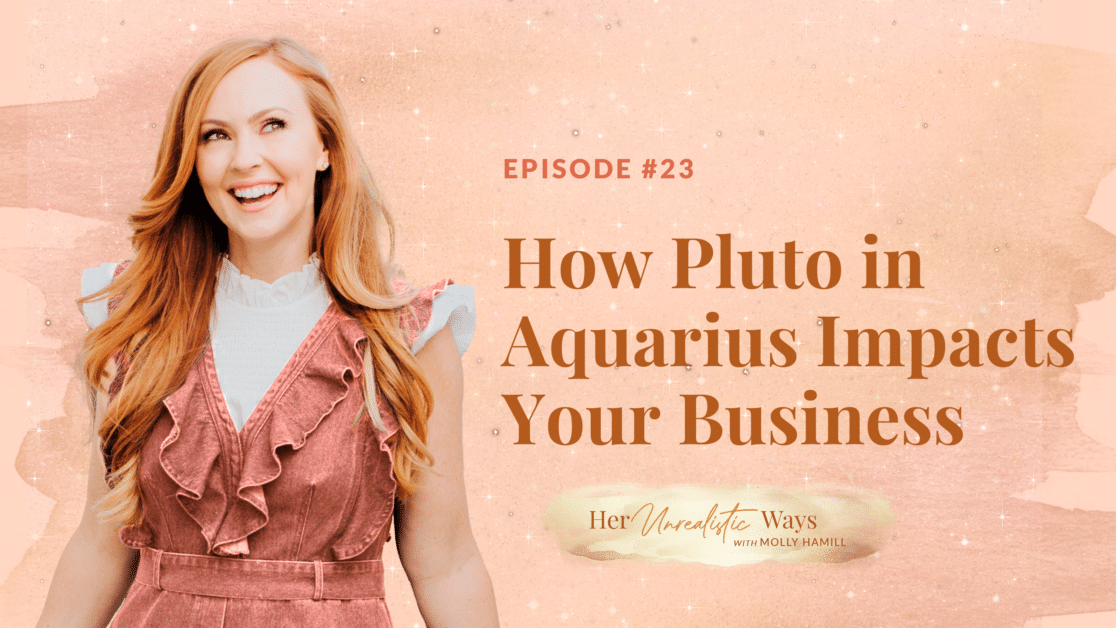 LISTEN ON APPLE  LISTEN ON SPOTIFY  LISTEN ON GOOGLE  LISTEN ON STITCHER
Today, March 23rd 2023, we're experiencing major astrological shifts with Pluto entering into Aquarius. With this shift comes the new era of energy that I've been alluding to since the beginning of this podcast.
What does this mean for you and your business? The new era means that the masculine and feminine energies are coming into balance with each other, and we're being called to trust more in the unseen, the uncertain, the abstract.
Resistance to the uncertain is rooted in fear, but with this new energetic shift, we can use masculine structures to help us find certainty in feminine joy, authenticity, intuition, and originality.
As we enter into this new era ask yourself — what is one thing you can commit to today to activate the new energies within yourself?
Key Moments:
Being a pioneer of the new era of energy [1:58]
Uncertainty is the field of quantum possibility [4:10]
Uncertainty is fear [6:19]
It's not about perfection [8:55]
Where are you operating from old paradigms and limiting beliefs? [12:48]
Fear is what keeps us doing things the same way as always [13:36]
Using structures to keep you in an energy of joy [14:10]
Fear of authenticity [18:23]
Intuition needs structure [20:36]
Originality comes from Spirit, not your mind [23:25]
The new era energies are rooted in uncertainty [25:51]
Using structures to serve your needs [28:53]
Register for the April 6th (em)PATH TO SUCCESS Masterclass
The Empath Entrepreneur Accelerator, April 12th – REGISTER HERE
Connect with me on Instagram: @mollyhamill
Check out my offerings: www.mollyhamill.com