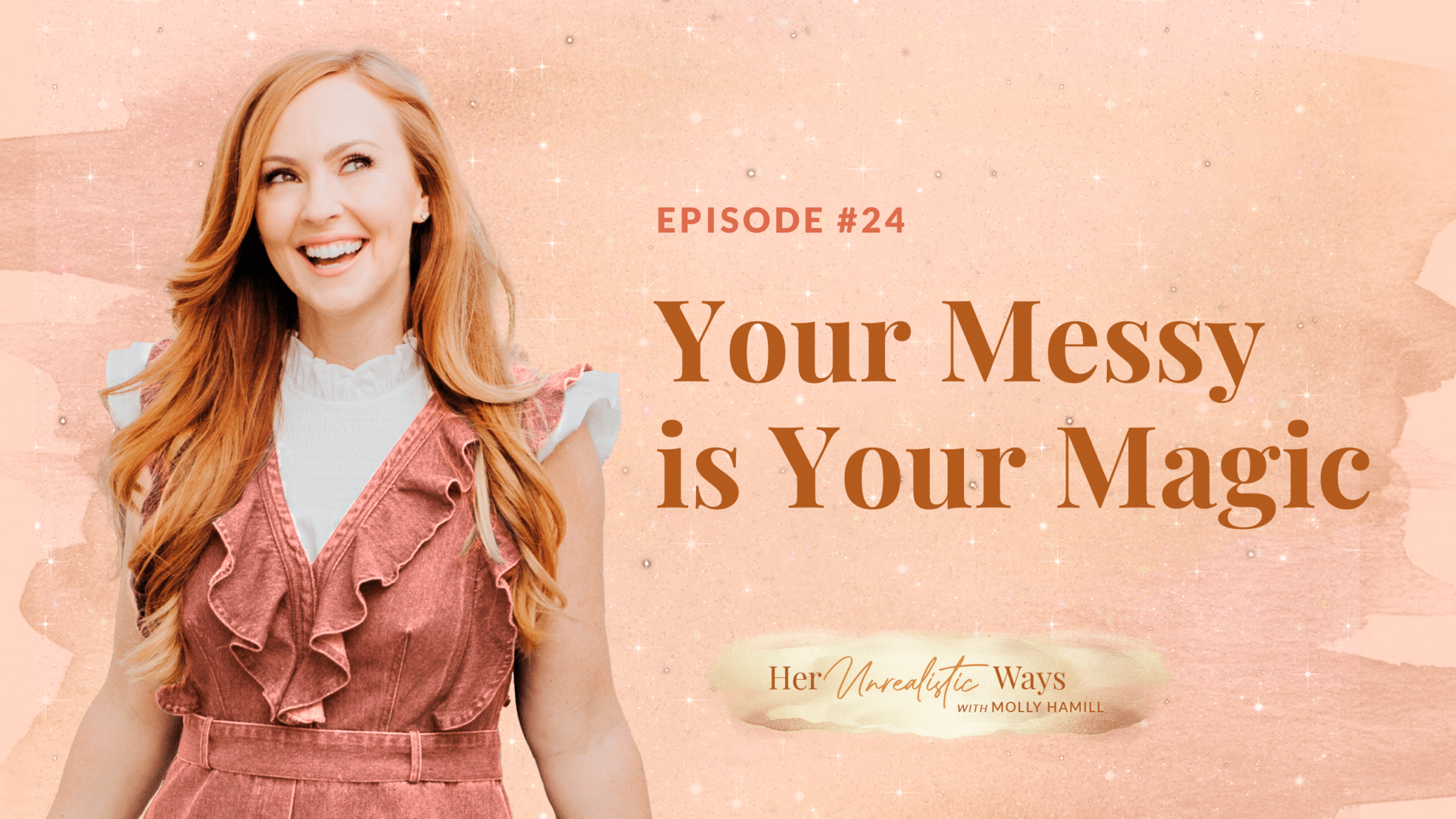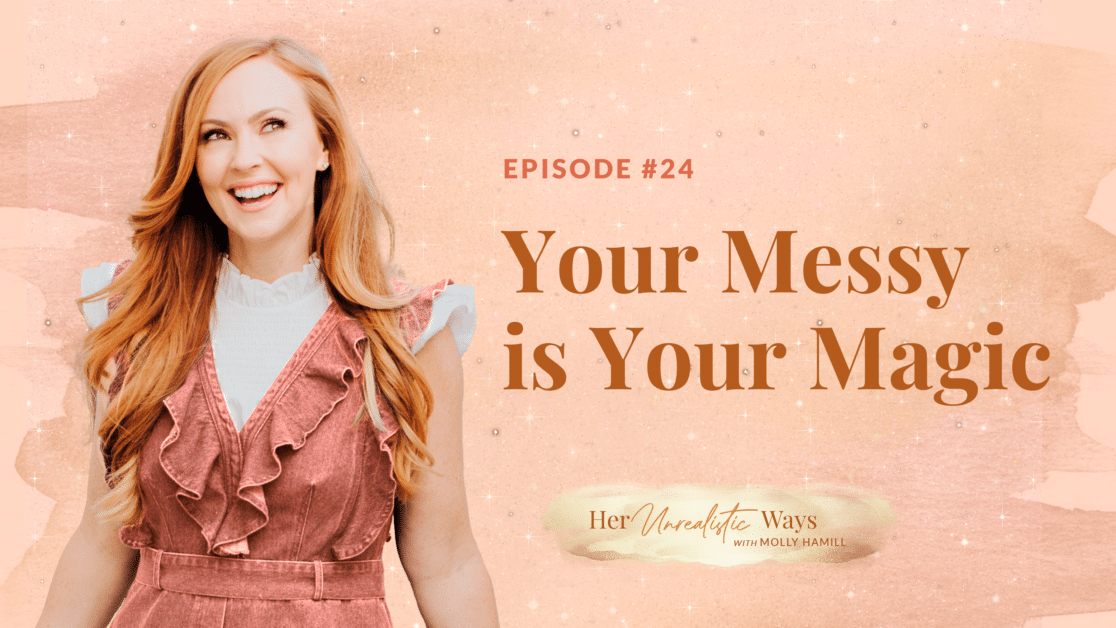 LISTEN ON APPLE  LISTEN ON SPOTIFY  LISTEN ON GOOGLE  LISTEN ON STITCHER
Your messy is your magic. Today, you'll learn why authenticity is currency in this new era, and how the "high vibe, 24/7" mentality isn't as effective as you might think.
Being in true alignment is more important than high vibe, which means sometimes, we need to move through lower vibe, messy moments to clear blockages and access higher vibrational energy. As long as you're matching the energy of the emotions you're experiencing without shaming or guilting yourself for it, you're on the right track to being in true alignment.
When we allow for these messy moments, it's giving not only ourselves, but others around us to live more authentically and be in the same energy as their true emotions. As you listen, ask yourself — Where is the old toxic "high vibe, 24/7" mentality showing up for you? Where can you show up in greater alignment with yourself and others?
Key Moments:
To be in alignment, sometimes we have to move through both low and high vibe emotions [1:10]
The possibility process [4:37]
There's magic in messy moments [8:31]
Releasing ourselves from manic manifesting and perfection [8:55]
Where are you operating from old paradigms and limiting beliefs? [10:50]
Authenticity is currency in this new era [13:26]
Using structures to keep you in an energy of joy [17:07]
Your Messy is Your Magic Class
Register for the April 6th (em)PATH TO SUCCESS Masterclass: top six shifts to becoming (more) successful as an empath entrepreneur
The Empath Entrepreneur Accelerator, April 12th – REGISTER HERE
Connect with me on Instagram: @mollyhamill
Check out my offerings: www.mollyhamill.com